C Bay Spa
Expect to lose all sense of time and what's going on elsewhere as you sink into your white fluffy robes and drink in the views. Here, working your way through the hand-crafted cocktail list is about as strenuous as it gets.
The spa offers a wide range of relaxing beauty treatments, including massages, facials, and manicures alongside spa essentials such as an outdoor swimming pool, sauna and hydro pool. Opt for the spa package and enjoy a light lunch, bubbly and your choice of treatments.
Please note the outdoor pool and facilities are closed for refurbishment until late summer 2020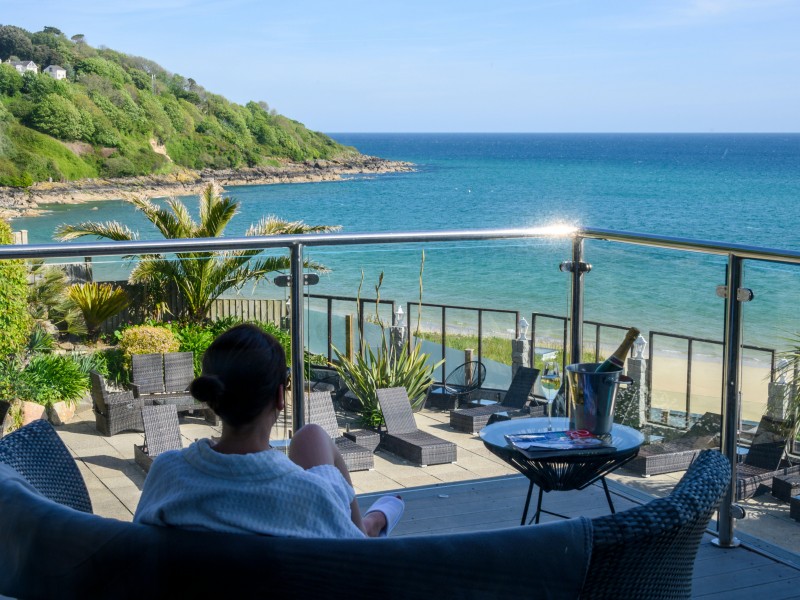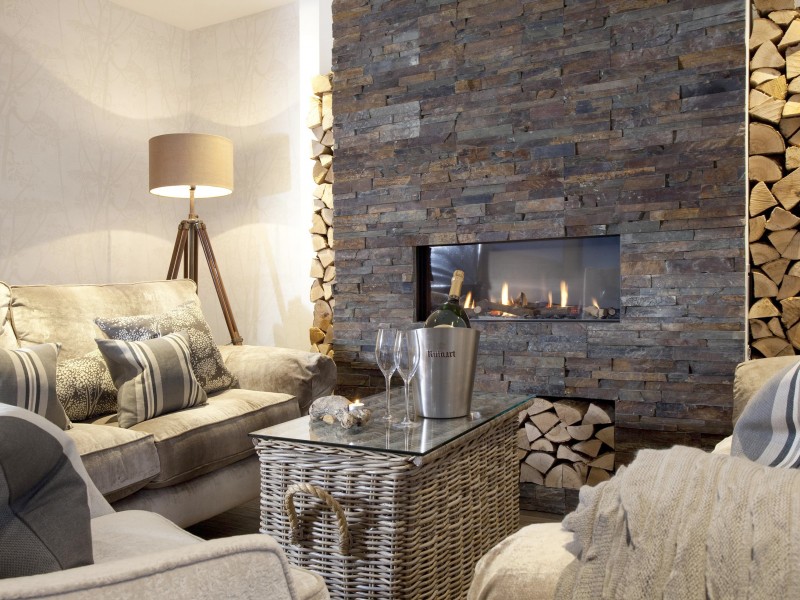 The spa centres around a relaxing lounge area that commands sweeping views over the surrounding ocean.
Gannet guests receive three hours complimentary use of the facilities and can book from a range of treatments through the below link or if preferred by calling 01736 795311.
When you aren't soaking in the spa, you can explore the local coastline, have a SUP lesson, or even try out some more adventurous pursuits such as kayaking or surfing.
Beach Retreat
Enjoy the exclusivity of your very own beach retreat – a private treatment room and terrace on our sandy beach – and unwind to the peaceful sound of ocean waves during a signature spa treatment and hot-tub soak with Champagne and strawberries.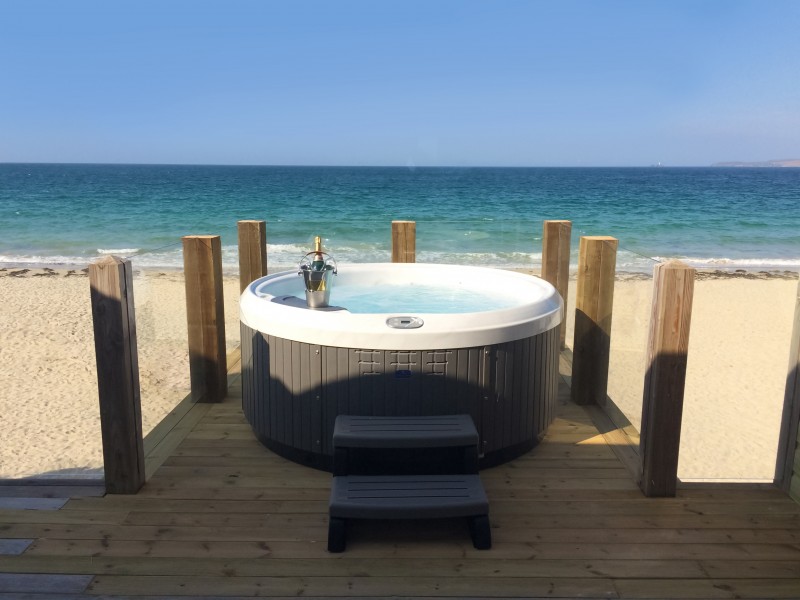 Relax in a private hot tub with the ocean opening out in front of you and waves rolling onto the shore. Add Champagne and nibbles for some extra indulgence!